The best way to learn if Maryland Carey Law is right for you is to connect with our Admissions team at an upcoming event or visit our campus in the heart of Baltimore. We offer tours of the law school building along with the opportunity to sit in on classes. During the fall, join one of our Law Preview Nights to learn more about the application process, tour the school, and participate in a class in one condensed evening.
Law School Tours
Join us for an in-person tour of the law school this summer. Tours are offered on Wednesdays and Fridays at 12:00 pm and provide a great opportunity to learn more about the law school and see the community. You must register at least 24 hours in advance.
Register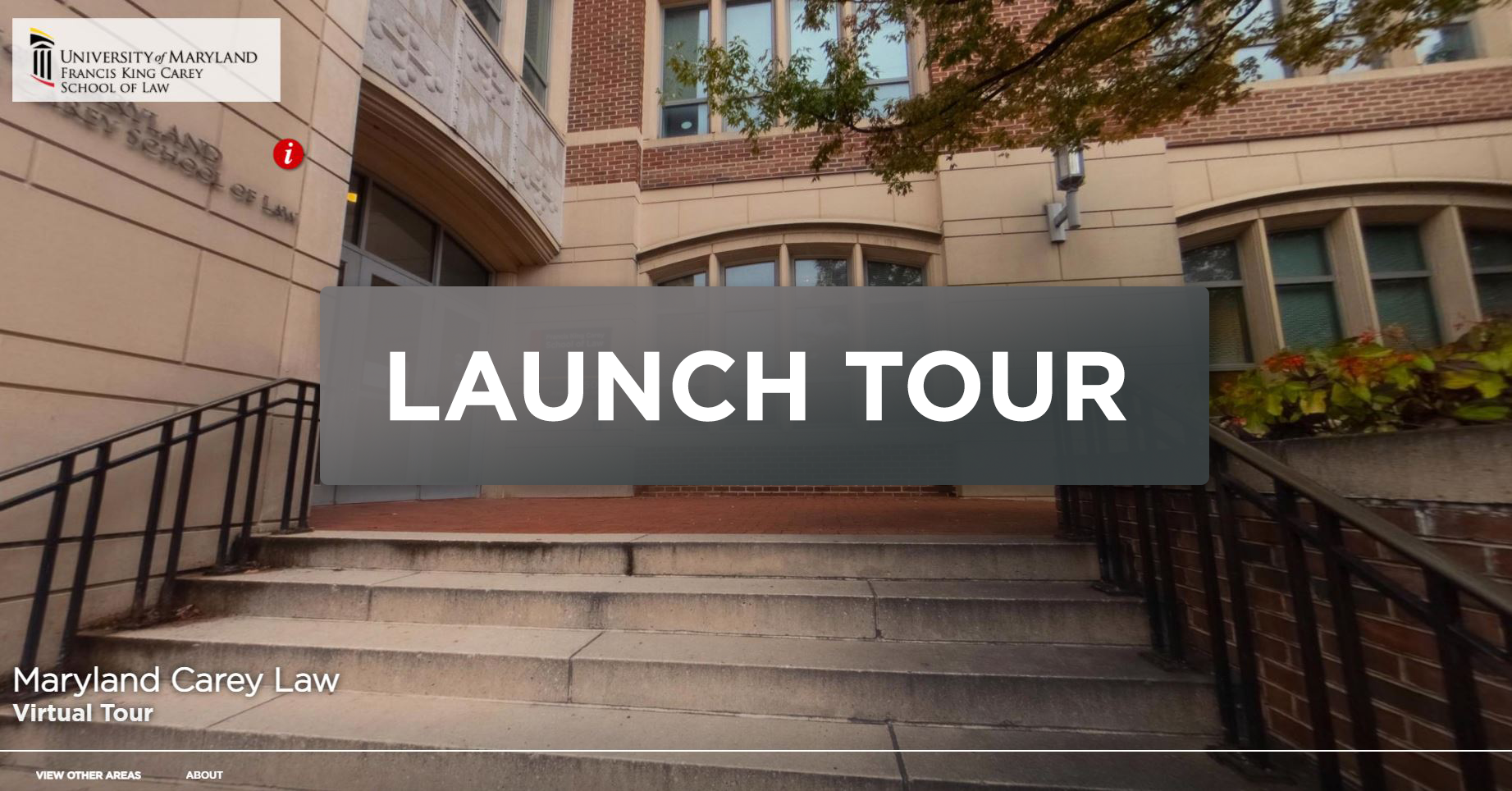 Virtual Tour
Get an inside look at Maryland Carey Law with our 360-degree virtual tour.
Launch the Tour
Webinars, Workshops, and Fairs
Where to Stay
If you're in town for a few days, check out our list of hotels in the area. We recommend staying in one of the city's charming, historic neighborhoods so you can experience Baltimore beyond just the downtown area.
Learn More